Today, I prepare for the month that is to come.
Gathering resources
,
doing research
, and
procrastinating
....
And I realize how much I want a Rottie. Seriously. Look at the cute.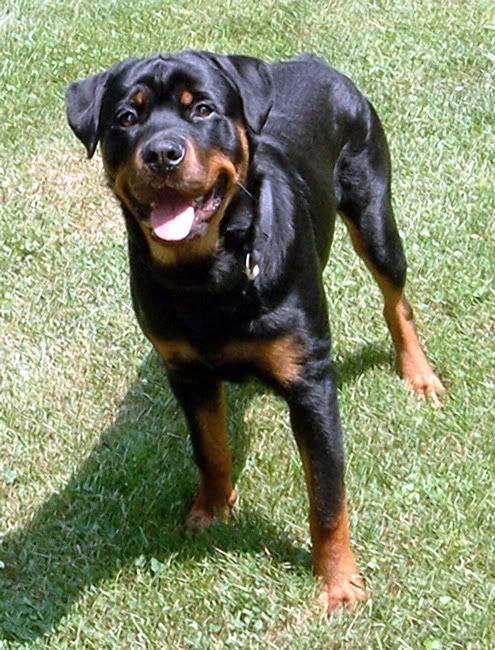 It screams "PLAY WITH MEEEEE!" Yes, I will play with you.
Also. If anyone sends you a link to the
Rubber Johnny
video, don't watch it at night. Watch it during the day, with all the lights on. Seriously, I cried.